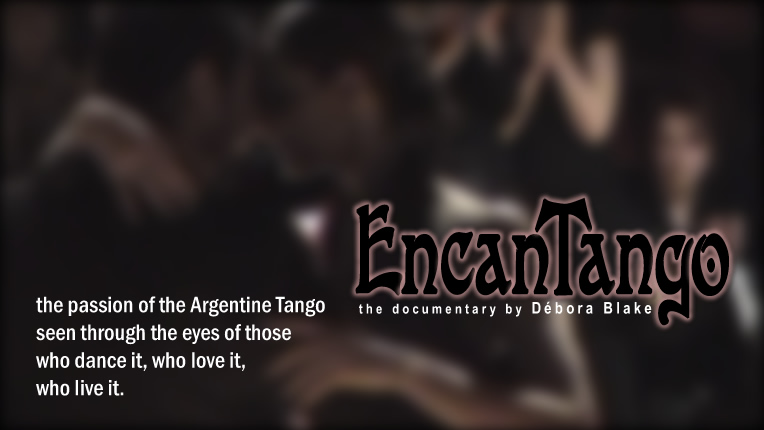 Whether you're a longtime fan of the tango or a complete novice, EncanTango is a must-see. It's a fast-paced, fun documentary that takes you into the heart of the world of the Argentine Tango. EncanTango is the passion of the Argentine tango as seen throught the eyes of those who dance it, who love it, who live it.
As you visit this site, you'll learn more about the film, the people featured, the director, and the tech specs, see some photos, read some reviews and of course, watch the trailer and buy the DVD. Get your DVD today and discover why EncanTango has enchanted spectators around the world.
Many festivals have included a screening of EncanTango at their events. If you are interested in organising a screening, please contact us for more information.
Thanks for visiting this site.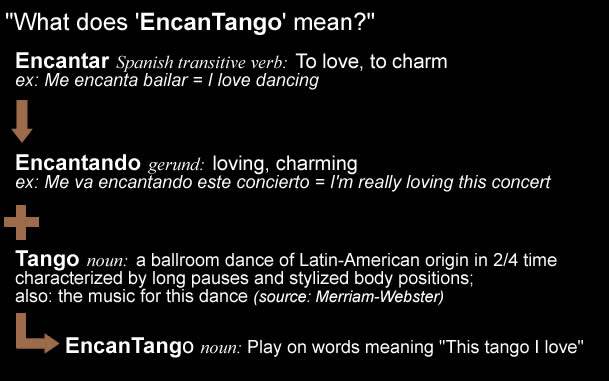 Featured in the film . . . Professionals and Aficionados
Julio Luque hails from Córdoba, Argentina. He dances and teaches tango across Europe and he formed the Rayuela Tango Orquesta with Marcelo Raigal.
Véronique Guide is French, and in addition to being a dancer and instructor, she is the creator of an exclusive line a tango shoes made by Manuel Reina.
Marcelo Raigal, born in Rosario, is a seasoned tango musician. He composes, arranges, directs and performs worldwide. He leads the Rayuela Tango Orquesta and we also meet fellow musicians Orlando Dibelo, Sergo Lazarev et Adrián Rodriguez.
Manuel Reina is a Spanish shoemaker. Although he loves dancing tango, his real passion is producing fabulous tango shoes. We go behind the scenes and see him in action.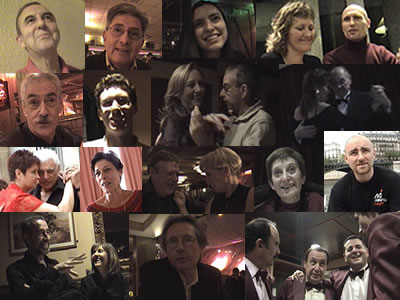 From left to right:
Arlen, Augusto, Silvia, Sujyra, Tino, Wilson, Mark, Maribél, Vicente, Barbara, Armand, Colette, Angel, Maryvonne, Francis, Claude, Miriam, Luigi, Ángel, Chuz, Henri, Orlando, Marcelo, Sergo, Adrián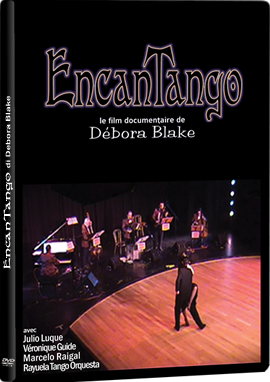 Digital video
Run time: 86 min.
Widescreen 16:9
Screening format: DVD (PAL, Region 0) or Beta SP
Original Language:
Spanish (70%), French (20%), Italian/English (10%)
Each DVD features subtitles in:
French, English, Spanish, Italian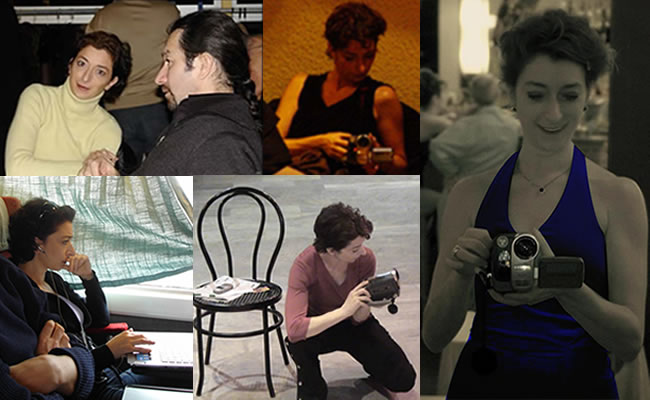 Born in Rhode Island and of Italian descent, Debora spent over a decade working behind the scenes at several major radio stations.

She moved to France in 1991 and stepped out of the shadows and onto the stage, writing and performing in French for community theatre projects. There she also began dancing while branching out professionally into the realm of multimedia and video.



EncanTango, her first long-form project, was born of her passion for the Argentine Tango and a big twist of fate...